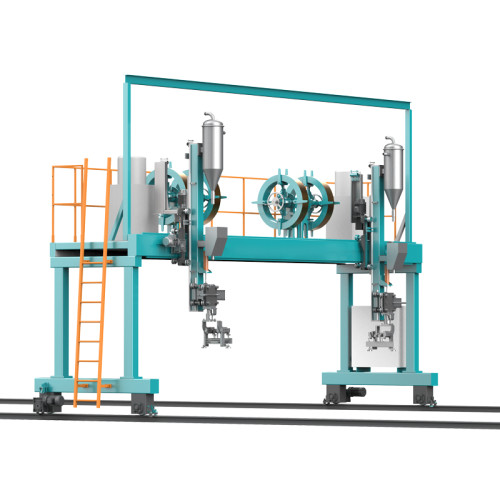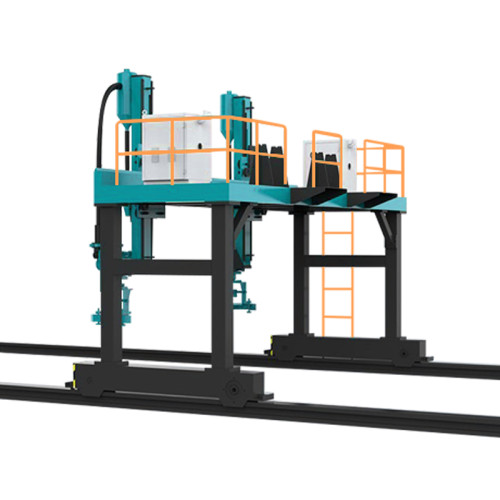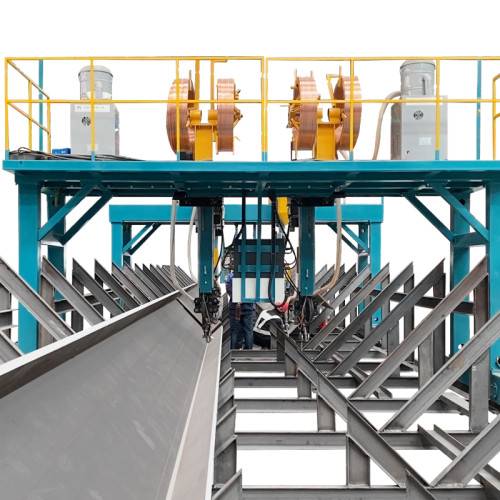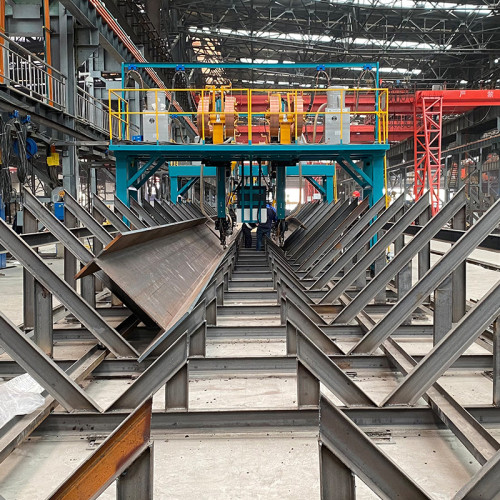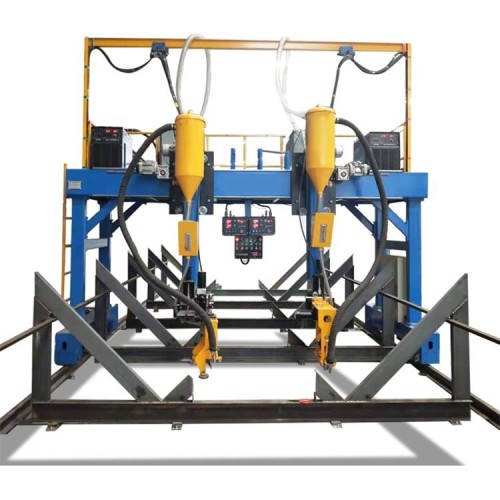 H Beam Gantry Welding Machine
Description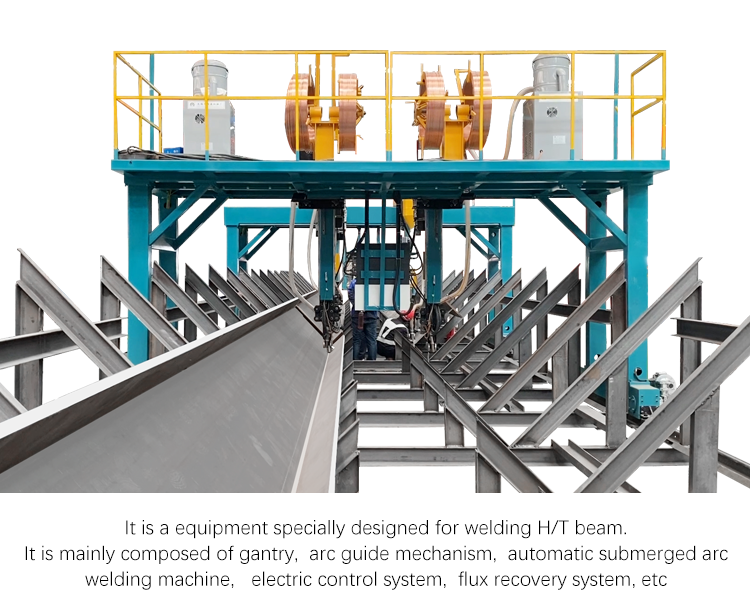 H Beam Gantry Welding Machine
1.MH series gantry type welding machine is a special equipment for H-beam welding.
2.Welding trolley is controlled and driven by inverter with stable speed, digital display speed and good reliability.
3.Three axes Mechanical tracking arc guide mechanism and left right rotation floating tracking are equipped to ensure the welding torch aligned with weld seam.
4.The welding operation adopts integrated linkage control, which is convenient and reliable.
5.The arc guide device has double direction, back and forth welding characteristics to eliminate return time and improve work efficiency.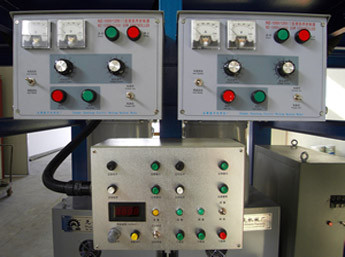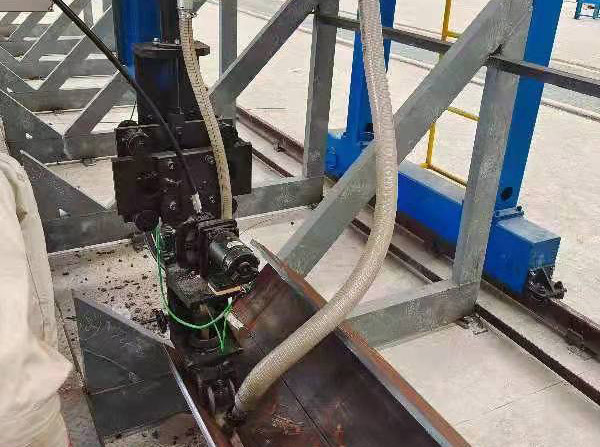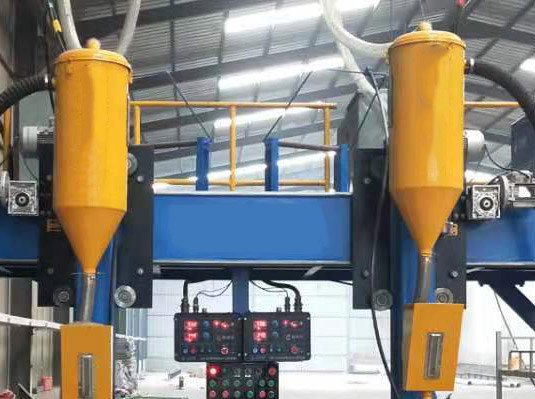 Fillet welding in the downhand/ flat position

Fillet welding in the downhand/ flat position

12.7KW(It does not include welding power source)

12.7KW(It does not include welding power source)