High Speed Gantry CNC Plate Drilling &Milling Machine
Share
Issue Time

03-10-2023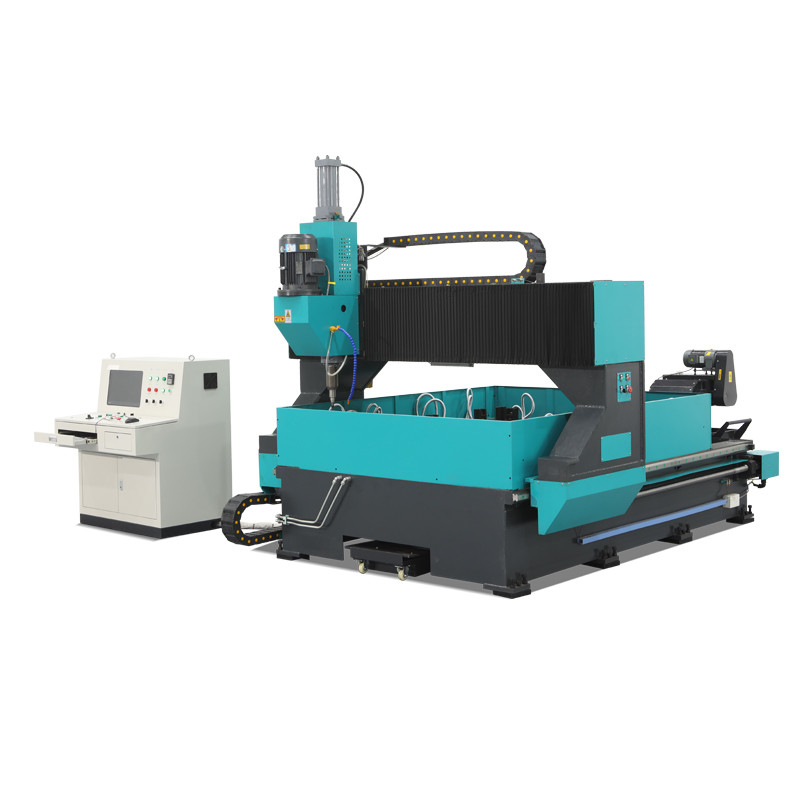 High Speed Gantry CNC Plate Drilling &Milling Machine is mainly used for drilling and milling of connecting plates and foundation plates of steel structures, iron towers, bridges,tube plates, baffle plates and flanges in boilers, petrochemicals, pressure vessels and other industries.
It can drilling through holes,blind holes,stepped holes, holes end chamfering,and light milling.
It is mainly composed of bed,gantry,drilling and milling power head,electric control system,centralize lubrication system,cooling system and chips removal system etc.
The bed is made of high quality gray cost iron,no need foundation.
Double side lead screw synchronous driving system,stable performance,flexible movement,accurate positioning.
It adopts slide drilling and milling power head,it can realize automatic conversion of fast forward,drilling and quick return ,and it has function of automatic chip breaking.
It adopts Taiwan BT40 high speed internal cooling precision spindle ,and it can also adopts hard alloy internal cold drill bit, processing efficiency is very high.
It is Equipped with pneumatic tool magazine cylinder automatic replacement ( tool magazine optional).
It can directly convert Auto CAD drawings to generate processing programs.
Automatic chip removal and coolant circulation.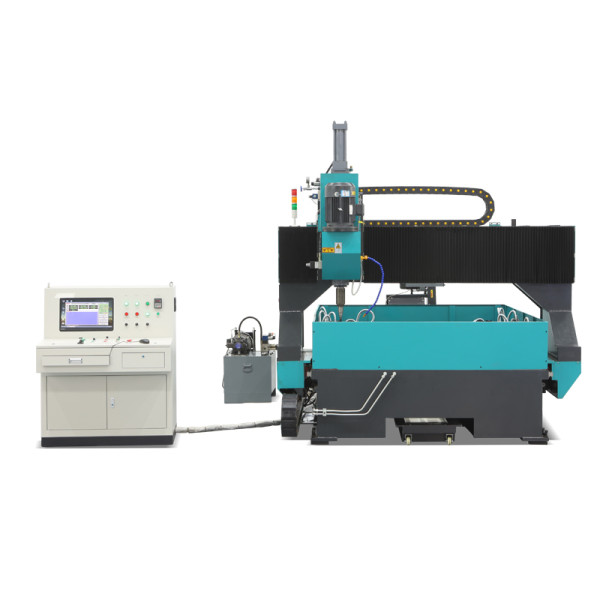 Gantry CNC Plate Drilling Machine is mainly used for drilling of connecting plates and floor board in steel structures.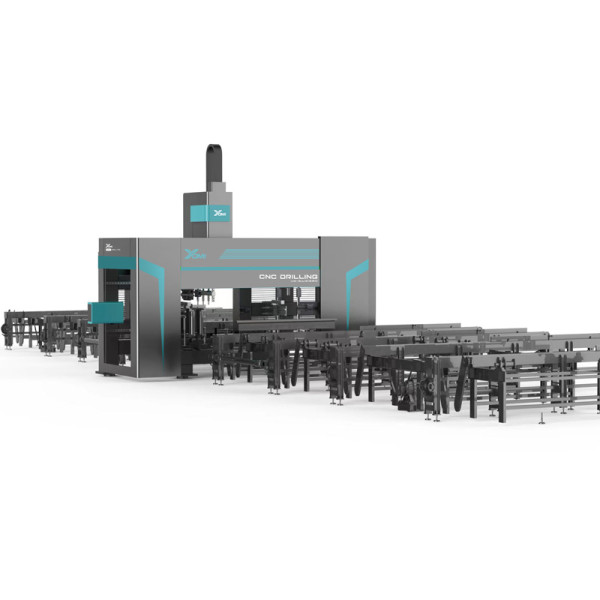 Machine tool equipment Accuracy Plasma H Beam Automatic Cutting Drilling Beveling Machine