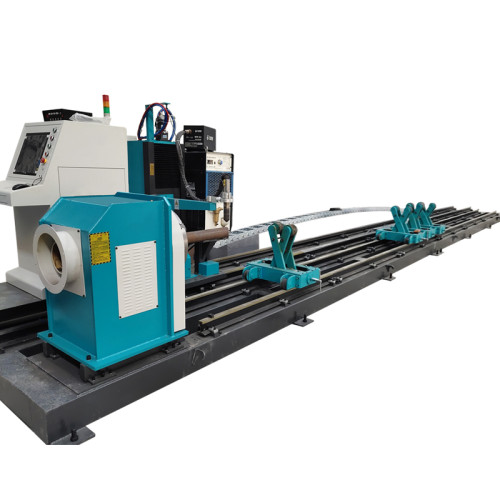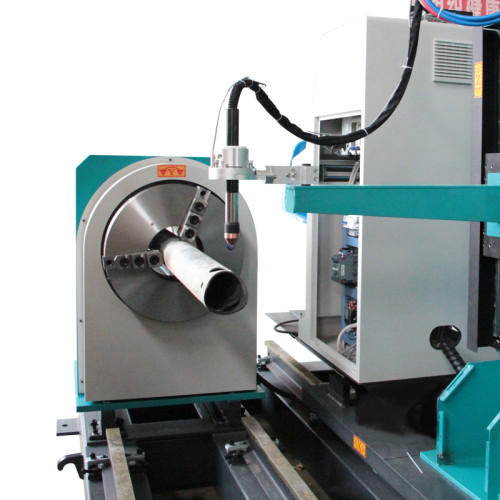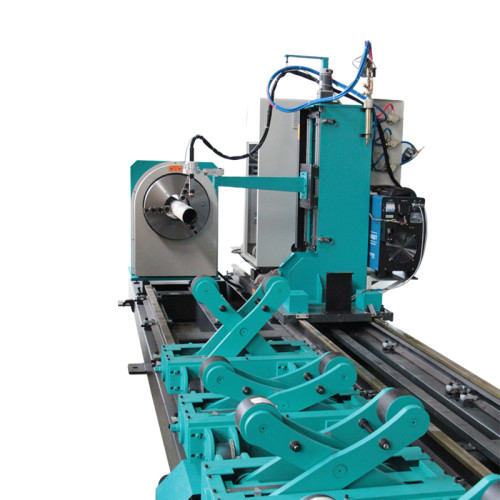 Round Metal Pipe Plasma Cutting Machine
Item specifics
Cut pipe diameter

Φ=40~300mm
Effective cutting length

6000mm
Plasma cutting tube wall thickness

1-10mm
Required workpiece ovality

≤1%
cutting speed

10~2000mm/min
Moving speed

10~6000 mm/min
maximum load

300Kg
X axis

Torch moves along pipe axial direction
Y axis

pipe rotation axis
Z axis

Torch moves up and down axis
Description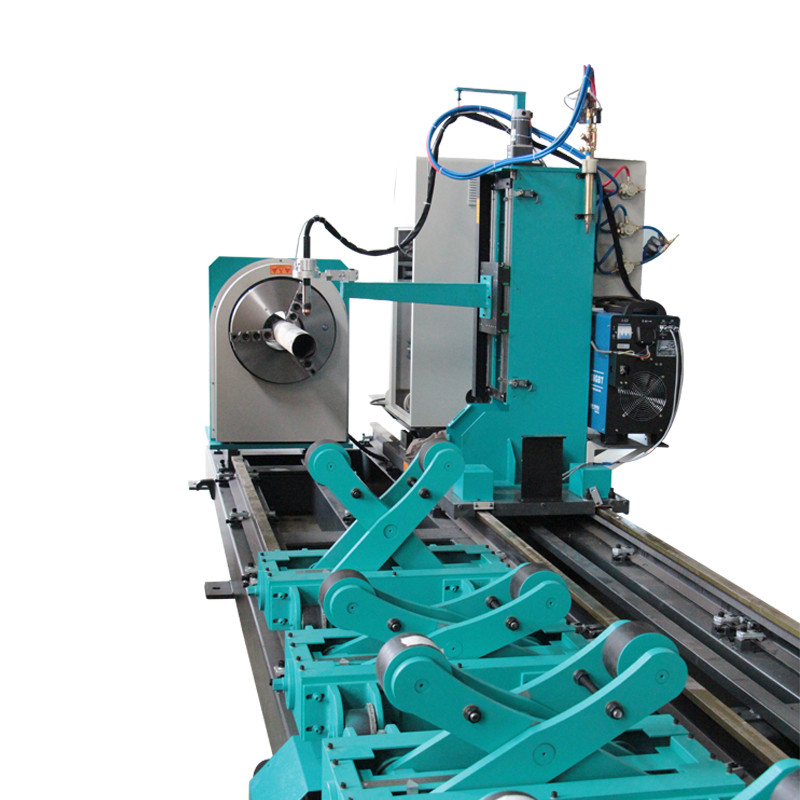 3 Axis Round Metal Pipe Plasma Cutting Machine
3 Axis Plasma Cutting Machine used for round pipe. This Machine can cut carbon steel, stainless steel and other material. 3 Axis Round Metal Pipe Plasma Cutting Machine is widely used in pressure vessel pipes, pipe processing, network structure, steel structure, marine engineering, oil pipelines and other industries.
The control system adopts a special system for intersecting line cutting, and the man-machine dialogue is conducted through the system window. Under the "parameter setting" interface, the user can set various parameters according to the processing requirements. The software has set the default parameter values during design. The user can Load by clicking the "Load Default" button; the parameters to be cut are input at once, and the system will automatically generate a cutting program according to the input parameters to realize continuous cutting. It makes the machine operation very simple.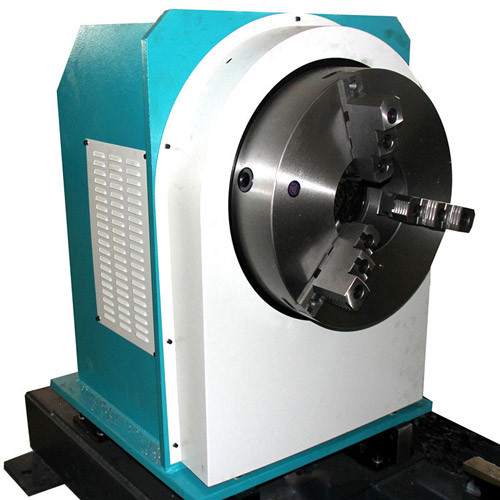 1. Automatic free feeding-Head stock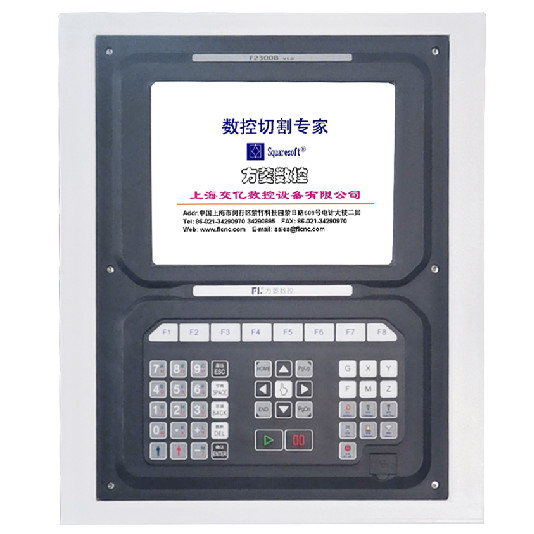 2.Rail-Working Stable and Smoothly
Model

3 Axis Round Metal Pipe Plasma Cutting Machine

Cutting range

Pipe Length: 6M, 9M, 12M

Machine size

6800*1600*1800

Cutting method

Flame/Plasma

Cutting thickness

Flame cutting: 6-60mm

Plasma cutting

according to plasma power

Plasma cutting speed

According to plasma power

Control system

F2300B

Plasma cutting speed

500-3500mm/min

Plasma torch anti-collision protection system

Yes

Driving method

Servo

Software

PIPE2012

Working condition

Working pressure of compressed gas

>7Mpa

Required gas flow of plasma

4500L/H

Working environment

Ventilation, no concussion

Power voltage

5KW(not include plasma power)

Types of gas

Acetylene Propane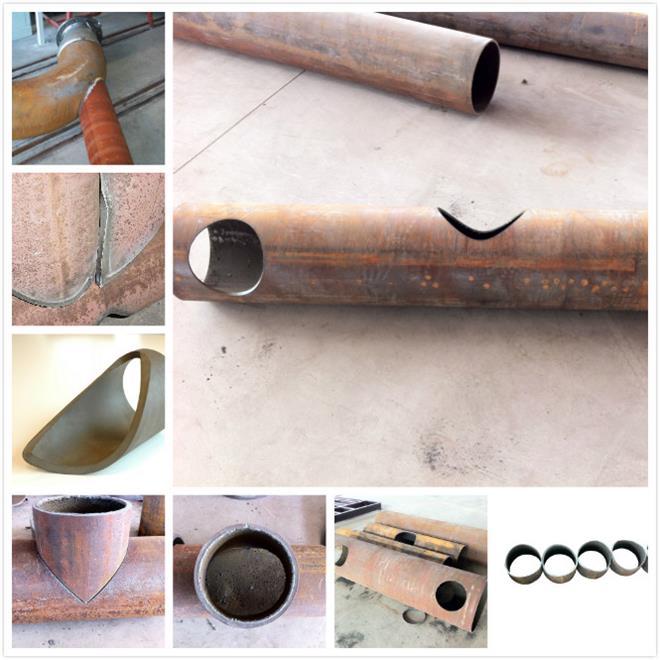 Equipment introduction

YM-XY3 CNC Pipe Profile Cutting Machine is a device that automatically calculates and cuts off the end of the steel pipe joints; it does not require operator programming, only need to input the matched diameter of pipe, intersection angle parameters, the machine will automatically cut out the pipe intersecting lines and intersecting holes, it does not need manual polishing, widely used in the cutting and processing of pipeline structural parts in shipbuilding, construction, petrochemical, machinery, metallurgy and other industries.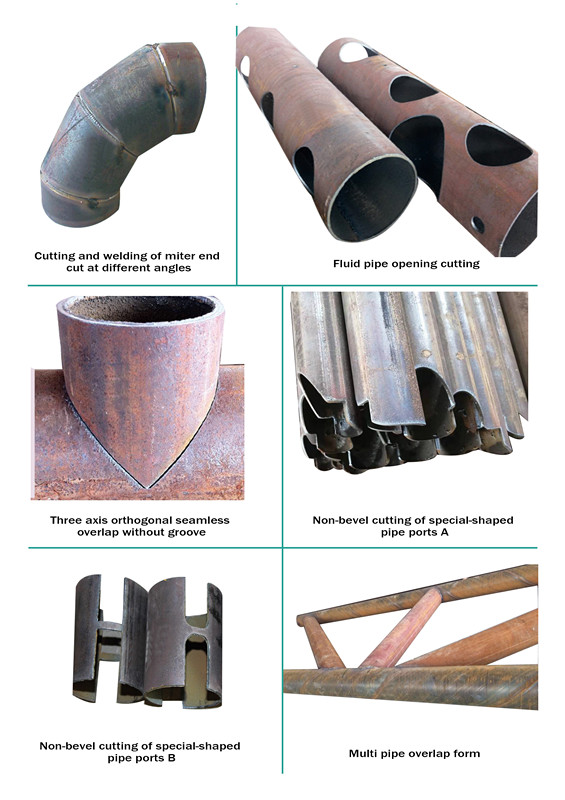 Equipment composition

CNC pipe cutting machine is mainly composed of control system, arm system, drive device, clamping device, support device, guide rail, gas path system, control cabinet, operation table and other parts. Equipped with a plasma cutting system as the main cutting system.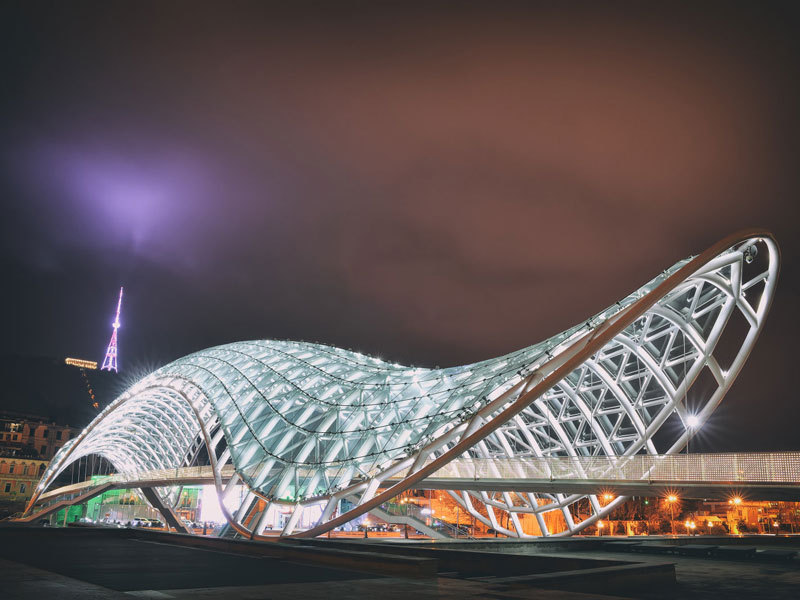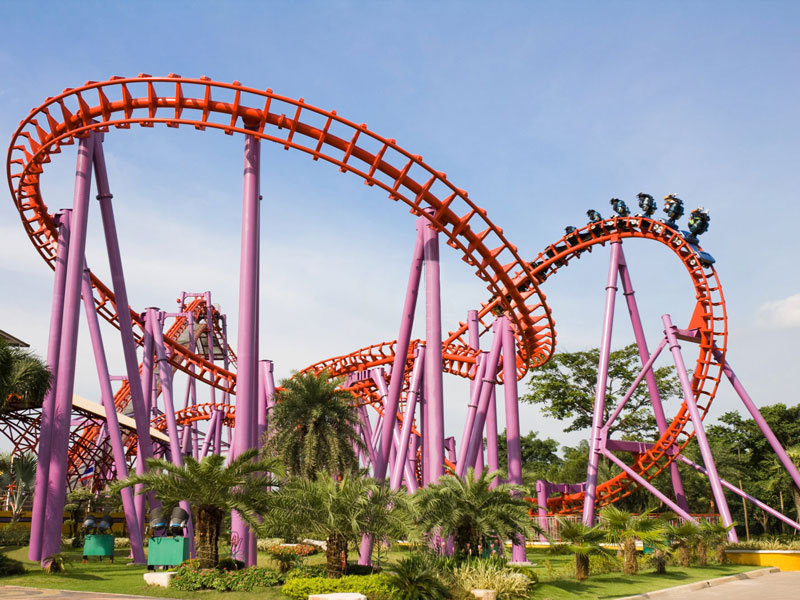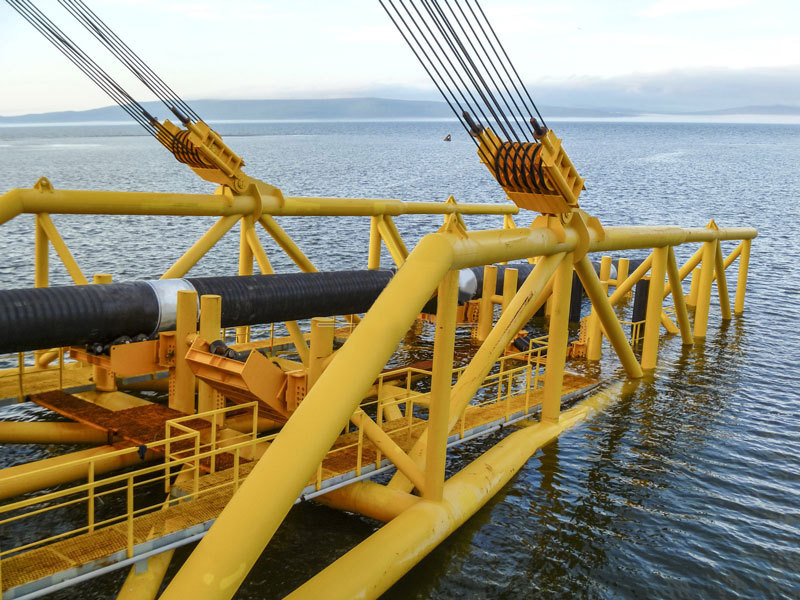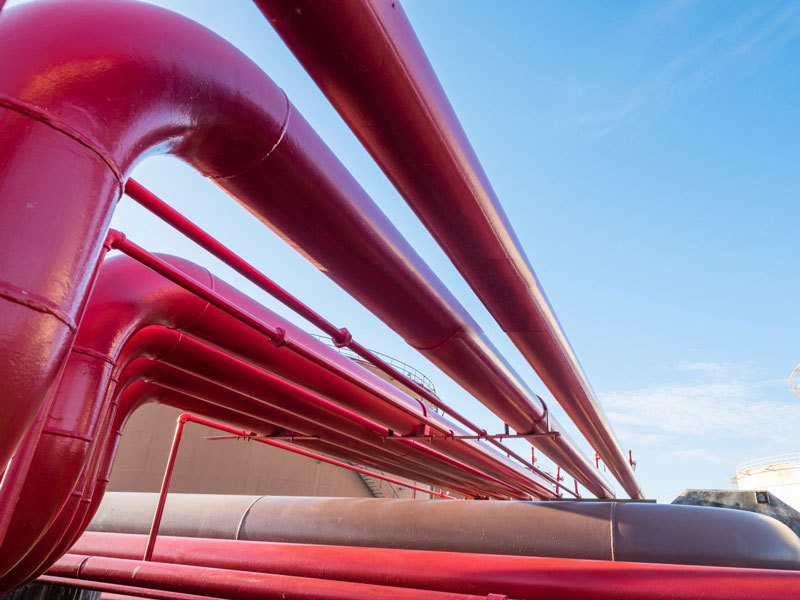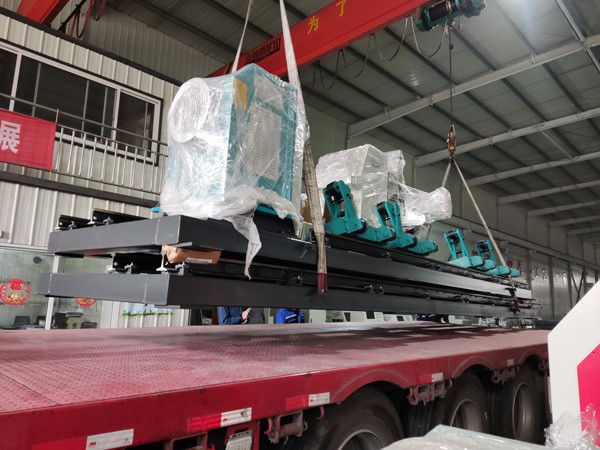 From packages to pallets, and local to global, get flexible, reliable and affordable shipping solutions that fit your business.