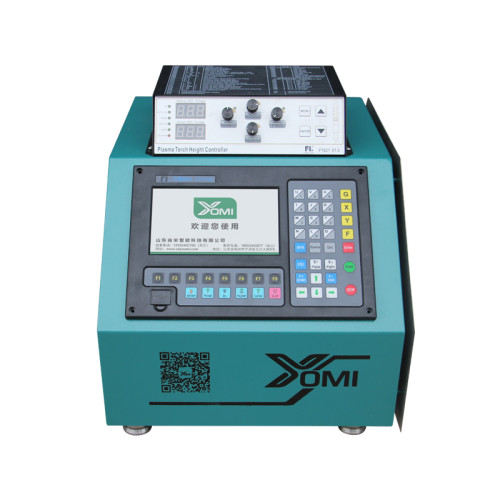 CNC Control System
Model

Shanghai Fangling F2100 system
Description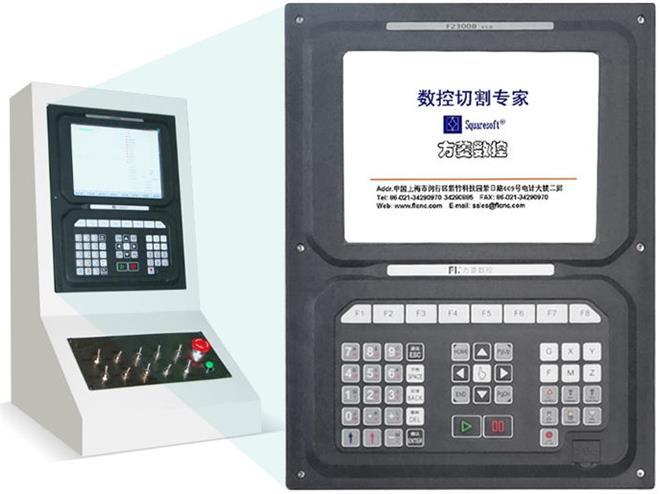 The system has a highly reliable design and has the ability to resist plasma interference, lightning strikes, and surges.
Practical flame/plasma cutting process, when plasma processing, automatically complete corner speed control, and height controller control.
It has the function of slitting compensation, and detects whether the compensation in the program is reasonable, and makes a corresponding report for the user to choose
Breakpoint recovery, automatic power-off recovery function, automatic memory of breakpoints
Arbitrary segment selection and perforation point processing function
It has the function of epitaxial perforation suitable for thick plates and bridging function suitable for thin plates
Rewind, segment selection, breakpoint recovery, optional perforation position and other functions, which greatly facilitates the user's manipulation;
Can transfer cutting at any time
Adopting special small line segment processing function, smooth walking, can be widely used in metal cutting and advertising, iron art, etc.
Including 24 types of graphics (expandable and customizable), including commonly used basic machining parts
Fully compatible with various nesting software, such as: IBE (Germany), FASTCAM, etc.
Chinese and English operation interface conversion, dynamic graphic display, 1 to 8 times graphic magnification, automatic tracking of moving points, using U disk to read programs and timely software upgrades.
Processor: Industrial-grade ARM7 processing chip is adopted
Display: 7-inch color LCD display
Input\Output: The system provides 13 channels of photoelectric isolation input and 8 channels of photoelectric isolation output;
Number of linkage axes: 2 axes, which can be expanded to 4 linkage axes
Pulse equivalent: flexible adjustment, electronic gear numerator, denominator (1~65535) optional
Storage space: 32M~64M large user program storage capacity, processing program is not restricted
Chassis size: 298×202×95.2 (mm)
Working temperature: 0℃~ +40℃; storage temperature: -40℃ ~ +60℃