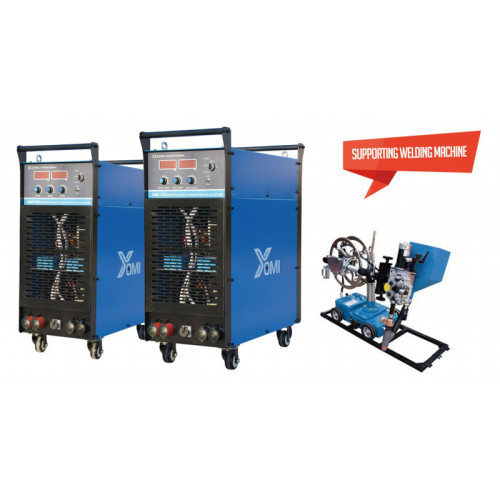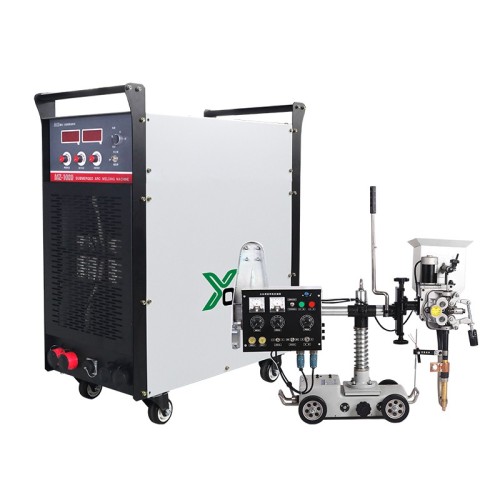 SAW-630/1000/1250 Welding Machine
Description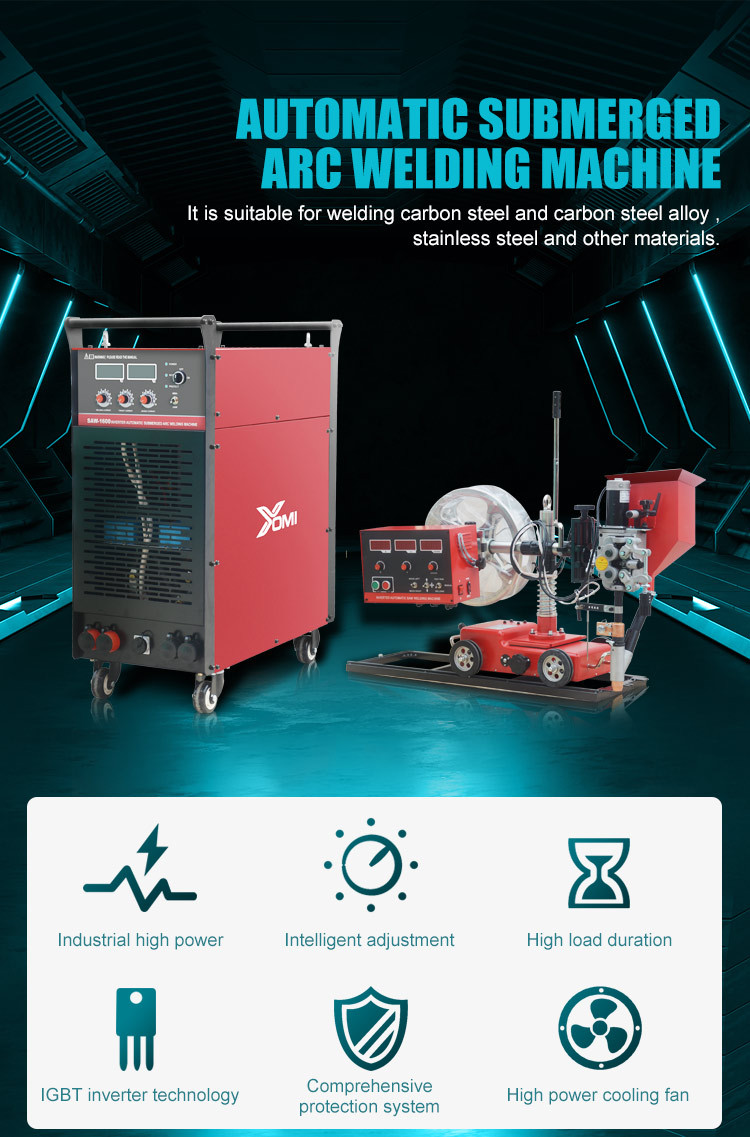 SAW-630/1000/1250 Welding Machine
1. Digital operation interface and double knob operation can set welding parameters and operation functions more intuitively and diversifiedly.
2. Integrating all-digital dual CPU control technology and soft-switching IGBT inverter technology to achieve good welding performance.
3. By modifying and upgrading control software, we can quickly cope with the special welding procedure requirements of customers.
4. Soft switching IGBT full bridge inverter technology, double closed loop current mode control (UC3846).
5. Main transformer transformer adopts super microcrystalline iron core with inverter frequency as high as 20KH
6. Passive power factor correction technology, high power factor. Input voltage range 320v-450v
Model

SAW-630

SAW-1000

SAW-1250

voltage range (V)

three phase 380±15%

frequency (HZ)

50/60

rated input power (KVA)

31.5

58

60

rated input current (A)

47

90

94

no load voltage (V)

75

working current range (A)

50-630

60-1000

60-1250

thrust current adjustment range (A)

30-360

ARC start current adjustment range (A)

20-240

60-300

welding rod (mm)

2.0-6.0

efficiency (%)

90

power factor

0.89

rated duty cycle (%)

100

weight (kg)

56

102

110

size (mm)

700*320*580

860*370*880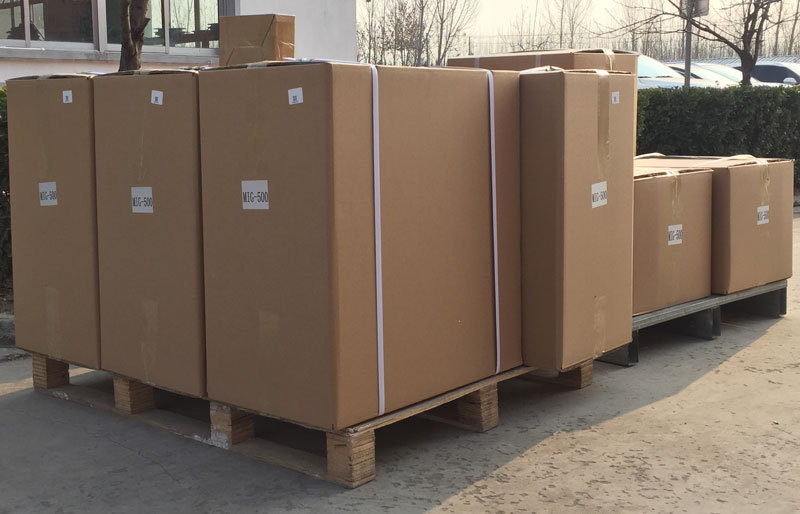 From packages to pallets, and local to global, get flexible, reliable and affordable shipping solutions that fit your business.