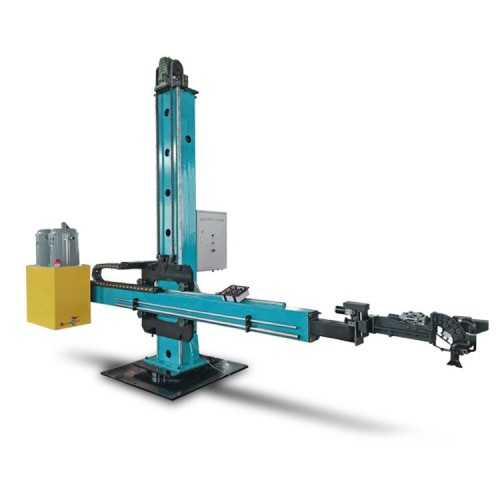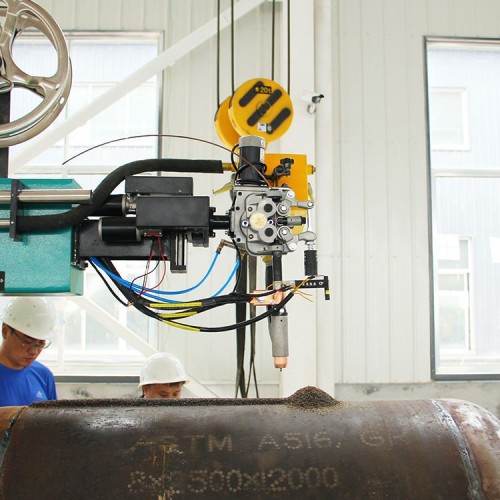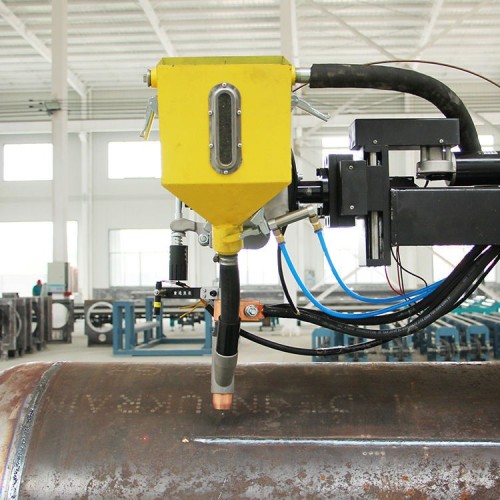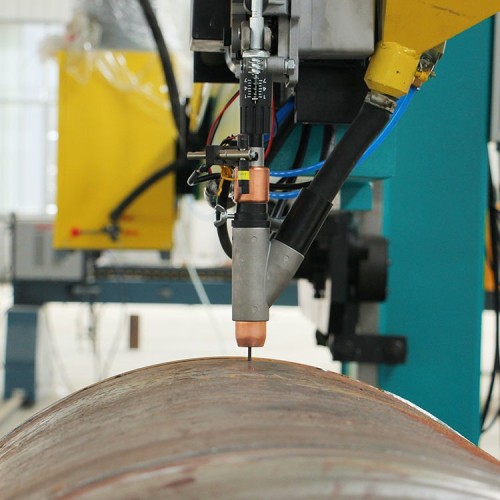 Automatic Welding Manipulator Column And Boom
Description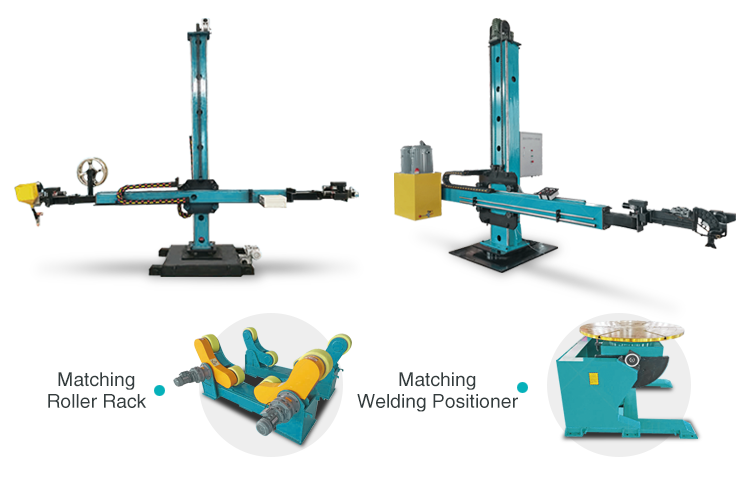 Automatic Welding Manipulator Column And Boom
Welding column and boom automatic welding equipment:
The welding machine is a special equipment for automatic welding of the inner and outer seam, the angle weld and the inner and outer longitudinal seams of the component, which is combined with the welding roller frame and welding positioner. It has a variety of structural forms, such as fixed, rotary and all position. According to the user's needs, the structure is selected and the auxiliary welding machines are matched, and the auxiliary functions such as tracking, swinging, monitoring and flux recovery are added. It can be used in many industries, such as pressure vessel, refrigeration equipment, power plant construction, metallurgical construction, engineering machinery, shipbuilding, roll surfacing, petrochemical construction and so on.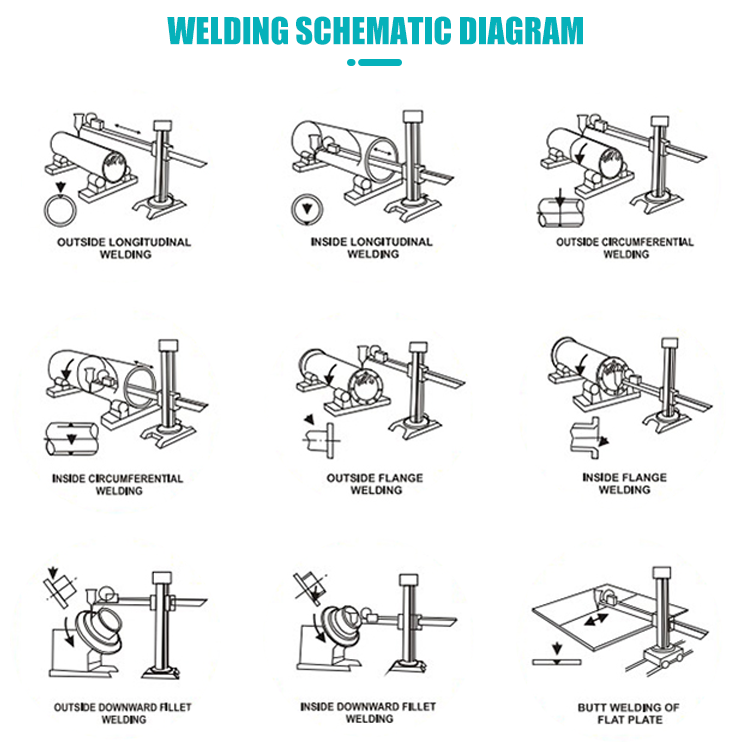 Welding manipulator is divided into standard, heavy duty types, suitable for inside and outside of the circular seam and longitudinal seam welding . According to customer requirements, it can be installed with electrical extension unit inside of boom, chair carrier and safeguard ladders.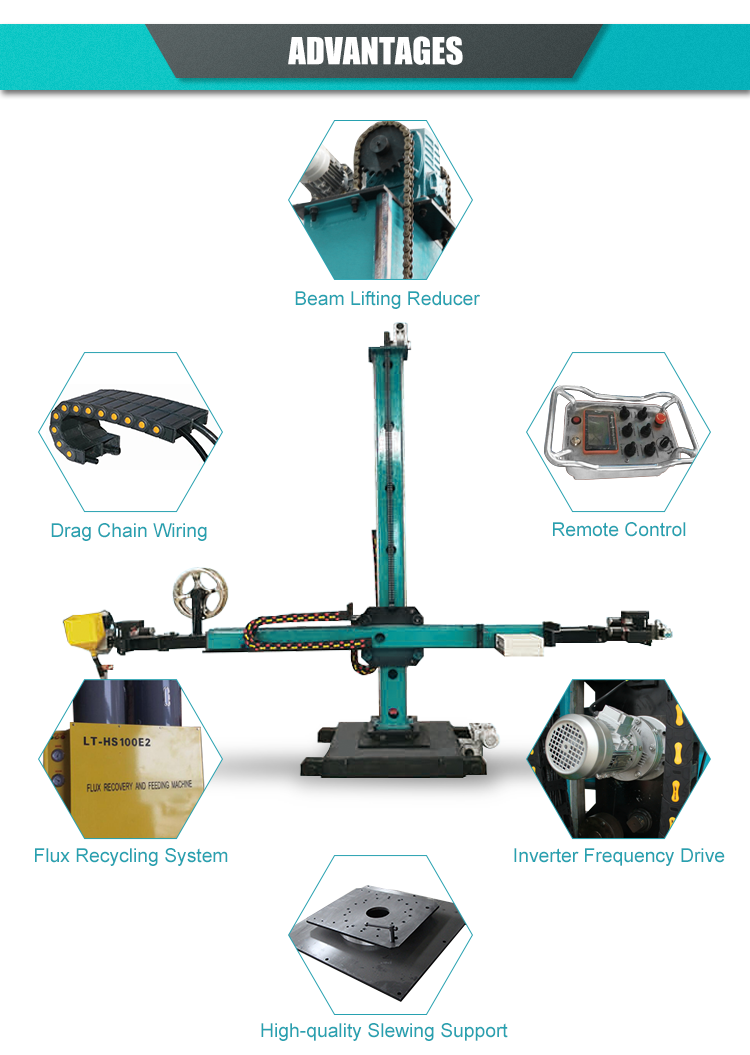 welding column and boom with robotic arm rotary column boom welding manipulator:
Manipulator control system uses digital or analogous control with the characteristics of easy operation and precise control.

Machine Advantages
It can be jointly with welding rotator or positioner. It is widely used in wind turbine, pressure vessel, petrochemical, repair welding and many other industries.

Specification

2

3

4

5

6

7

8

vertical movement distance of beam

2

3

4

5

6

7

8

Horizontal movement distance of beam

2-4

2-6

3-7

3-8

3-8

3-8

4-8

Rotating angle of column

±180° (manual or auto)

vertical speed of the beam

850

1150

Horizontal speed of the beam

140-1400

rotating speed of column

0.2

total equally distributed load of the beam

100

200

300

400

500

500

500

Center distance of the track (optional )

P43/2000

(The above form are standard specifications of our product, and can also be customized upon user needs. )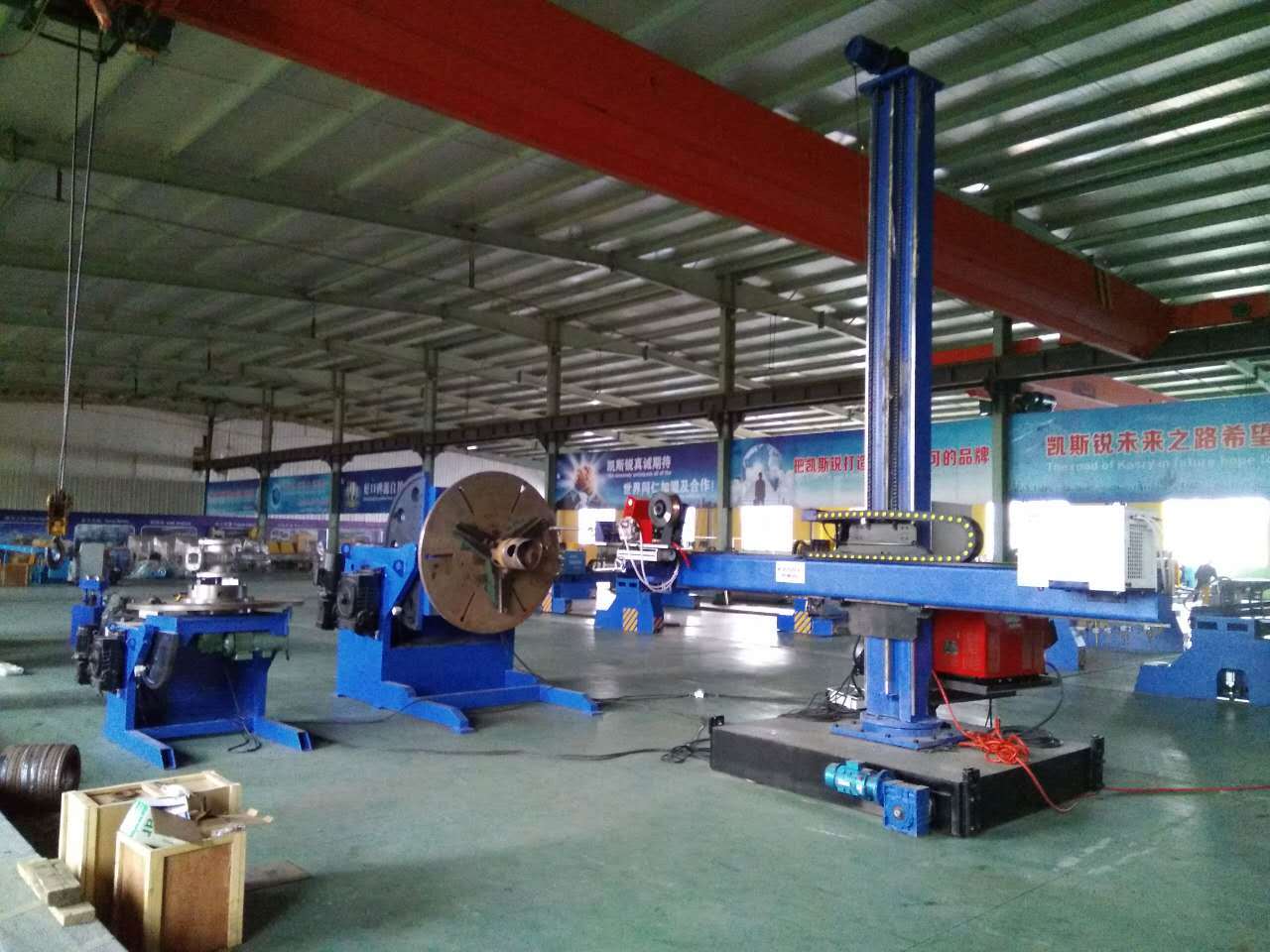 Welding Manipulator Series

•According to the boom end weight loading,the welding manipulator has many types:light duty type, medium duty type,heavy duly type and super heavy duty.
•Structure:stationary,stationary with revolve,moving with revolve.
•Cross-section of boom and column is calculated scientifically.Drooping of boom along horizontal travel is 2mm/m.
•Boom lifting device has anti-falling device,of ratchet structure,safe and reliable.
•Boom end has cross-slides,which can be controlled via manual pendant.
•Control roller has eccentric shaft,which can decrease clearance between roller and rail.
•Column revolve unit has motor-driven and manual drive.
•Control unit includes control board and pendant,interface with positioner and rotator also prepared.